The PrivateNess Network is the place w

here the security and privacy of all data will never be compromised

The PrivateNess Network is the place where the security and privacy of all data will never be compromised.

PrivateNess Network
provides a variety of services for end-users as well as enterprise-level clients which ensure digital infrastructure integrity, online data security, communication encryption and unstoppable website hosting down to the hardware level.
The encryption strength
that any given smart contract relies on is only as secure as the randomness of its seed keys is trustworthy:
Our blockchain agnostic Verifiable Random Function (VRF) is powered by our state-of-the-art UHE-PRNG (Ultra-High Entropy Pseudo Random Number Generator) which operates at 1536 bits of internal state entropy. To put this into perspective, up-to-date PRNGs provide 128 bits and in rare cases 256 bits of entropy.
We over-deliver by magnitudes
and built technology today with future use cases in mind, specifically open metaverses and the DeFi sector. Our services are embedded in a zero emission and circular economy, this means that you are not spending your NESS tokens directly but your holdings will mint NESS COIN HOURS 1:1 hourly with which you gain access to our ecosystem.
Ultra high Entropy Pseudo Random Numbers Generator
Our UHE-PRNG offers 1536 bits of entropy, more than any other PRNG on the market. Perhaps overkill for now but not for much longer as the demand for trusted seed keys only grows.
Verifiable Random FUnction
Our VRF is python-coded, blockchain agnostic and payable with our fuel token NCH (NESS COIN HOURS). You don't buy NESS from us only to give it back in exchange for services in a never ending cycle like with other projects...
NESS COIN HOURS

NESS COIN HOURS (NCH) are minted 1:1 every hour while you hold NESS in your wallet.
NCH are used to pay for transactions. We have created a time based, all recycling, zero emission economy.

ONE-CLICK NODES

PrivateNess Network enables those who wish to participate in network security to deploy nodes in a few easy steps using an all-in-one solution. Verified by NFTs and, our CoreNodes will emit 50m NESS over the course of five years.


Anonymous MetaversE avatars
Wrapped avatars for a private and uncompromised experience of the metaverse. A fresh start with every login.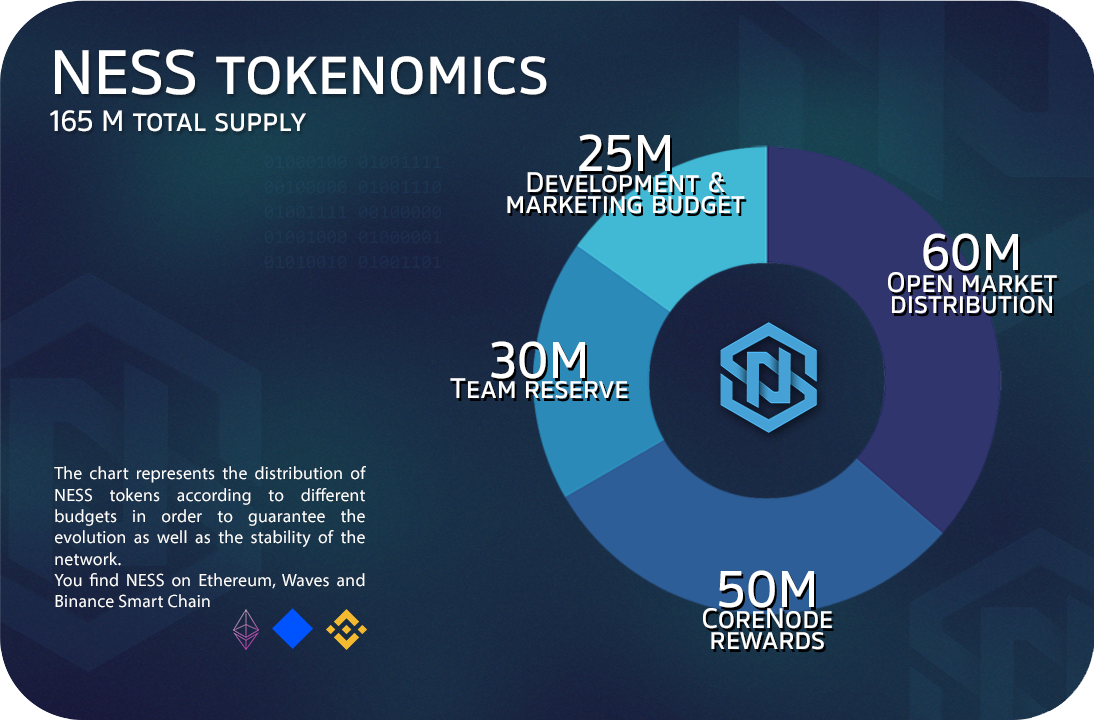 The contract allowed for minting of 200,000,000 NESS tokens. However we conducted multiple token burns and brought down the total existing supply to 165,000,000.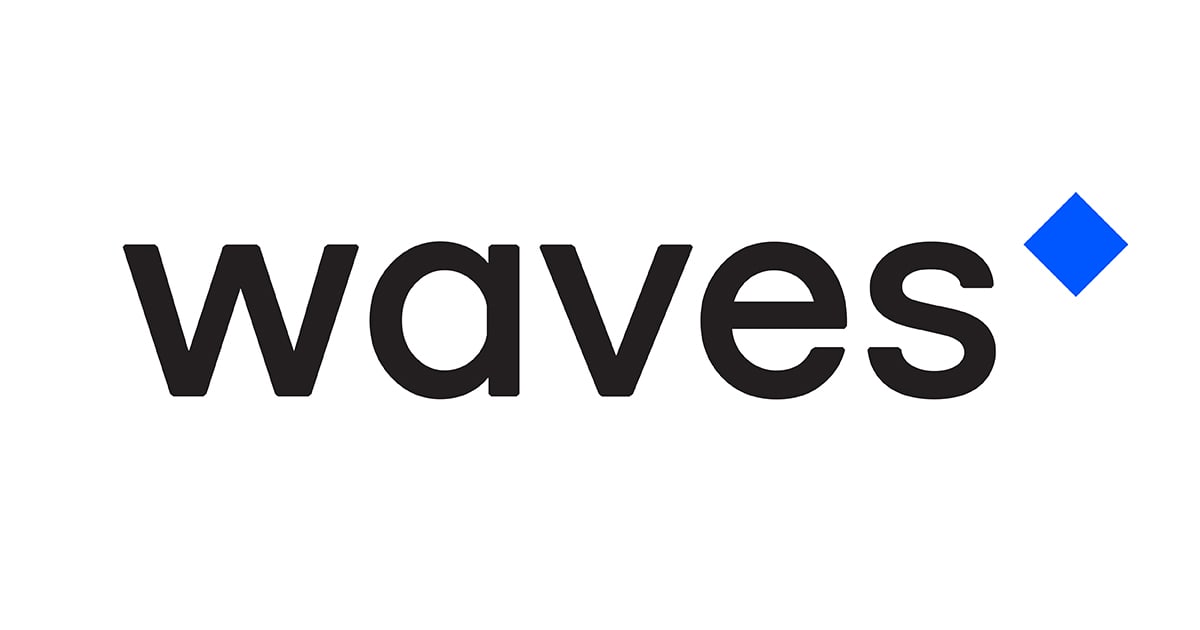 Waves smart contract address:
7ffZf3ZFH8ujcjNedCzDL44TzTknKnAQFZQeTptHJavQ
* NESS acquired on Waves need to be bridged to fiber eventually. We keep the trading pairs on Waves open but give strong incentives to hold native NESS as NCH only accrue when NESS is held in a fiber wallet. CoreNode rewards are only send to fiber wallets.

Available pairs on XBTS:

USDT / ETH / BTC / BTS / STH / RUB
* NESS on XBTS are native tokens and can be sent freely between fiber wallet and the XBTS exchange.
We made the decision to fork NESS, allowing you to take ownership of your holdings on the new chain with your ...
Good News everyone, we crashed Randpay! Also, we determined a winner who receives the NFT, a 1/1 mint to celeb...
1. Dataset: state of the genesis wallet's transactions at fixed height (699 in this case), saved to a fi...
CORENODE DEPLOYMENT

The deployment of a PrivateNess Network CoreNode is quick and easy. Follow the steps below and deploy your node on Linux or Windows.
REQUIREMENT

To install the PrivateNess Network CoreNodes, we recommend that you do this on a fresh install of:
Ubuntu 18.04
or any
Arch Linux
distro.
You must have root privileges to install
The server that will host the CoreNode must meet at least the following requirements:
1 Core
·
2 Gb RAM
·
20 Gb SSD
·
IPv4 address
[nodes run smooth on even passive cooled Raspberry Pi's]
Step by step

0. Close all browser windows. Open your terminal or command prompt, then copy and paste the commando lines.

1. Install git
Debian: sudo apt-get install git
Arch: sudo pacman -S git
Windows 10: https://golangdocs.com/install-go-windows



2. Install Golang (1.16 or higher)


Debian: sudo apt-get install golang-go
Arch: sudo pacman -S go
Windows 10: https://golangdocs.com/install-go-windows



3. Download, compile and run the node:


git clone https://github.com/ness-network/privateness
cd privateness/
make run-client



4. A new Browser window opens with a Skycoin wallet tab. Create a wallet or login to your wallet. Done!
Once you have completed all steps, you should see lines similiar to these in your terminal.
This means your CoreNode is installed correctly and is functional.